JUNE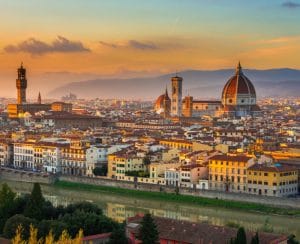 Calcio Storico Fiorentino – Florence (June 24):
Immerse yourself in the historical sporting event of Calcio Storico Fiorentino in Florence. This traditional game combines elements of soccer, rugby, and wrestling and has been played for centuries. Join the locals in cheering for their favorite team and experience the excitement of this unique spectacle during your Tuscany Tour.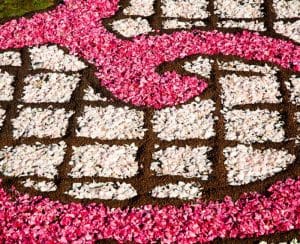 Infiorata di Genzano – Genzano di Roma (Last Sunday of June):
Witness the colorful beauty of the Infiorata di Genzano in Genzano di Roma. This annual flower festival features stunning floral carpets created by local artists. Walk along the decorated streets and marvel at the intricate designs made entirely of flower petals. Incorporate this enchanting experience into your Overnight Frascati Package.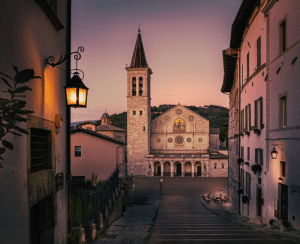 Festival dei Due Mondi – Spoleto (June 25 – July 11):
Participate in the renowned Festival dei Due Mondi in Spoleto, an annual event celebrating the performing arts. Witness theater performances, dance shows, classical and contemporary music concerts, as well as art exhibitions and cultural events. Add this experience to your Umbria Tour for a true immersion in the Italian artistic scene.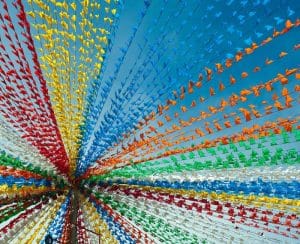 Festa di San Giovanni – Florence (June 24):
Celebrate the Festa di San Giovanni, Florence's patron saint, with a series of festive events. Experience the historic parade, lively music performances, and fireworks display that illuminate the night sky. Immerse yourself in the vibrant atmosphere of this traditional celebration during your Classical Tuscany Tour.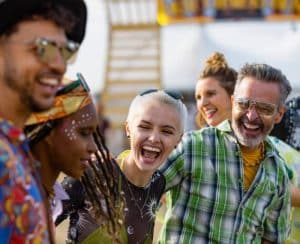 Estate Romana – Rome (Throughout June):
Indulge in the cultural extravaganza of Estate Romana (Roman Summer) in the vibrant city of Rome. Experience open-air concerts, art exhibitions, film screenings, and theatrical performances held in iconic locations throughout the city. Immerse yourself in the artistic Eternal City during your 4 days Rome Tour.
JULY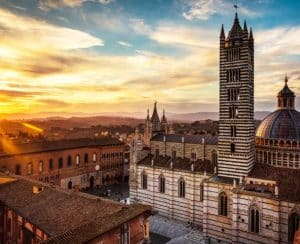 Palio di Siena – Siena (July 2 and August 16):
Witness the thrilling horse race, Palio di Siena, in the historic city of Siena. Experience the passion and rivalry as ten jockeys compete for victory in the Piazza del Campo. Immerse yourself in the lively atmosphere of this centuries-old tradition during your visit to Siena in our 7 nights tour in Tuscany.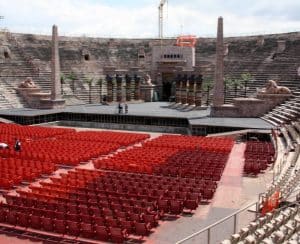 Verona Opera Festival – Verona (June 19 – September 4):
Experience the magic of opera at the Verona Opera Festival. Set in the ancient Roman amphitheater, enjoy spectacular performances of renowned operas in a breathtaking outdoor setting. Let the enchanting melodies and powerful voices transport you during your visit to Verona in our Tour of Northen Italy.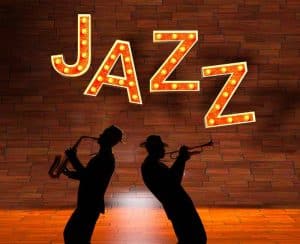 Umbria Jazz – Perugia (July 9 – July 18):
Immerse yourself in the world of jazz at the renowned Umbria Jazz Festival in Perugia. Experience electrifying performances by international jazz artists in various locations throughout the city. Let the captivating rhythms and soulful melodies of jazz enhance your visit to Umbria.
Enhance your  Group Tour Umbria with this experience, immersing yourself in the vibrant Italian artistic scene.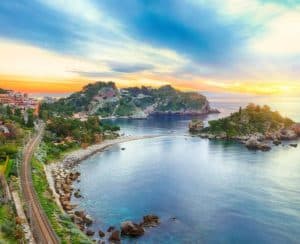 Taormina Arte Festival – Taormina (June 28 – July 24):
Discover the Taormina Arte Festival, a multidisciplinary event showcasing theater, dance, music, and visual arts. Experience performances by renowned artists against the backdrop of Taormina's stunning scenery. Add a touch of artistic elegance to your visit to  Sicily, the Pearl of Mediterranean Sea.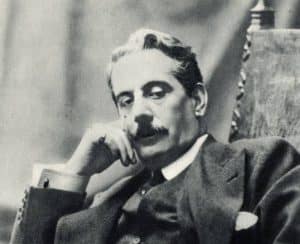 Puccini Festival – Torre del Lago (July 15 – August 22):
Immerse yourself in the world of opera at the Puccini Festival in Torre del Lago. Enjoy open-air performances of the renowned composer Giacomo Puccini's masterpieces in a unique lakeside setting. Let the powerful voices and emotive music of Puccini transport you during your Tuscany Tour.
By incorporating these summer events into your city breaks and tour on request, you can enhance your travel experience in Italy. Whether it's witnessing cultural festivals, experiencing traditional celebrations, or immersing yourself in the world of music and theater, these events offer a unique glimpse into Italy's vibrant cultural scene.
Let the energy and passion of these summer events create lasting memories as you explore Umbria, Tuscany, Castelli Romani, and Rome.