Organized tours from Rome
Visits and tastings in a wine cellar
The territory of the Roman Castles preserves vineyards of ancient origins that date back to the Roman period. In the last decade these vineyards have been enhanced with organic and natural production techniques, investing more and more in quality.
The wine cellars have been modernized respecting the ancient places, the farmhouses have been renovated and sometimes truly unique surprises have come to light. Like the caves of the ancient Claudio Aqueduct, which can now be visited during a wine tasting tour at the Principe Pallavicini's estate.
Felix Tours offers Wine tasting in Rome,  cellar tours, meetings with producers, walks in the vineyard. An extensive program that can be booked from 2 participants, as an excursion from Rome or as a package with accommodation included.
Wine tasting in and around Rome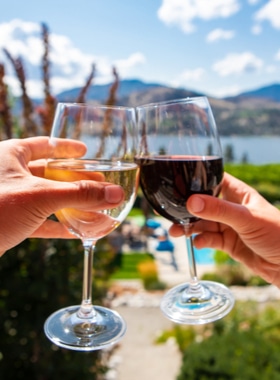 Wine tastings from Rome
The best wineries for your enogastronomic tours
Visiting the area of the Roman Castles without booking a wine tasting in a cellar, including a walk in the vineyard and meeting with the producer, would be an incomplete experience.
Felix Tours is an operator specialized in organizing wine tours in wineries and cellars in the Roman Castles.
Enogastronomic tours designed for travelers visiting Rome who want to get to know a different aspect of the surroundings of the capital. We offer visits to cellars, food and wine tours, wine tasting and tasting of native wines, combined with local products, such as extra virgin olive oil and the assistance of sommelier guides.
Professionalism, originality and attention to detail are the key words to describe the itineraries with wine tastings that accompany visitors to the Roman Castles.
The enogastronomic itineraries near Rome are designed in order to introduce both good food and good local wine, but also to discover the great artistic, historical and cultural heritage preserved in the hills of the Roman Castles. In fact, in addition to tastings and lunches in the wine cellars, the organized tours of the cellars include moments of external visits that will leave even the most demanding traveler satisfied.
In our organized tours you can choose to visit the museums where millenary artifacts are exhibited such as that of the Roman Ships of Nemi, the churches and archaeological sites, such as the Cisternone of Albano Laziale, which are scattered in the entire area of ​​the Roman Castles.
The enogastronomic tours depart every week, with meeting points easily accessable from Rome, with specialized guides / sommeliers and the possibility of having private transport for all transfers.