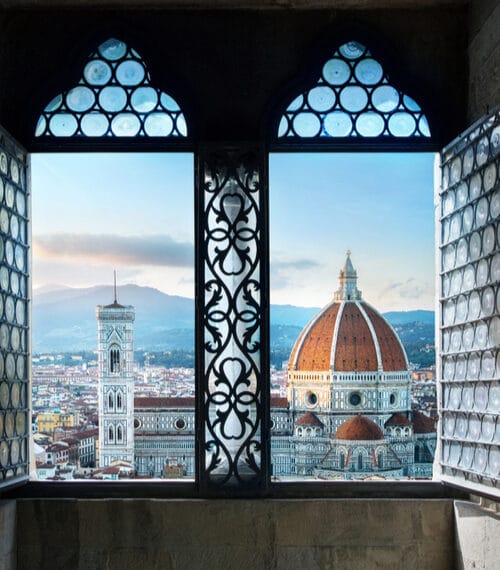 Thematic tours for groups (on request) interested in traveling to Italy
This is the proposal created for summer 2021 by Felix Tours. It now seems certain that summer 2021 will in many ways be concentrated in our beautiful country, with a restart of tourism that is estimated to be slowly recovering.
This is why we have created a series of programs to discover our cities of art and small villages, following thematic itineraries. In tailor made proposals we give the best of ourselves, with 25 years of experience in organizing groups and a knowledge of the product, suppliers and needs of our clients.
In the pages group programs it is possible to see all our proposals aimed at pre-established groups. Among the most requested programs "In the footsteps of Leonardo Da Vinci". An itinerary through Italy, stopping in famous and evocative cities, home to art, culture and traditions, united by the priceless legacy left by the eclectic mind of Leonardo. Or "Antiquity and the Middle Ages in the heart of Italy". A journey through the history of Italy, from antiquity to the Middle Ages. Villages and cities that through centuries of history, are filled with works of art and hidden treasures, up to the Renaissance and the Baroque. Equally appreciated was the "Renaissance in the territories of the Serenissima" tour. A tour to discover the enormous architectural and artistic heritage of the territory of the Serenissima Republic of Venice. Many of these masterpieces have become part of the UNESCO list of World Heritage Sites.
To receive a quote just fill-in the  contact form indicating the itinerary of interest and the estimated number of people. One of our consultants will contact you, looking for the best solutions based on the type of group. We work with school groups, with work groups and cultural associations, with agencies and tour operators who want to create their own product towards our destinations.
The booking methods for the 2021 season are currently very affordable. There is no need to pay anything in case of first confirmation and the rates are still very attractive.