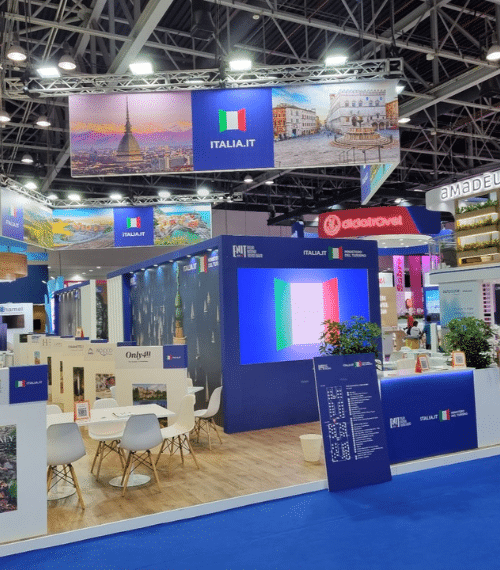 Join Felix Tours at the ENIT Italia Stand for Exciting New Italian City Breaks and Thematic Itineraries Dubai, United Arab Emirates 
Felix Tours, a leading tour operator specializing in bespoke travel experiences in Italy, is excited to announce its participation in the Arabian Travel Market (ATM) in Dubai, taking place from May 1st to May 4th, 2023.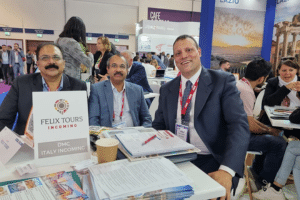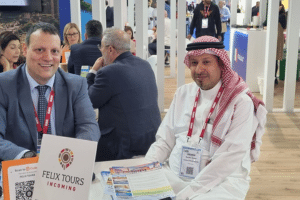 Visitors are invited to join the team at the ENIT Italia Stand (EU1445), where Felix Tours will showcase its latest and most innovative Italian travel offerings. Among the new experiences unveiled at ATM Dubai, Felix Tours presents two city breaks in Rome and the Castelli Romani.
These packages offer travelers the opportunity to explore the rich history, art, and culture of Rome, while also providing an escape to the picturesque and lesser-known Castelli Romani region, nestled among the lush hills and volcanic lakes just outside the Eternal City.
Additionally, Felix Tours is proud to introduce its new Amalfi Coast tours, which will take guests on a breathtaking journey along Italy's famous coastline.
With stops at iconic destinations such as Positano, Amalfi, and Ravello, these tours promise unforgettable views, mouth-watering cuisine, and the best of southern Italian hospitality.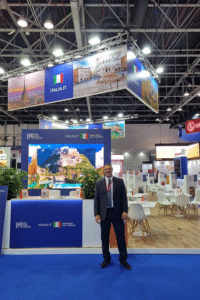 Moreover, the tour operator is expanding its portfolio with thematic itineraries in Umbria and Sicily.
In Umbria, travelers will be immersed in the region's rich history, visiting medieval towns, ancient churches, and renowned vineyards.
The Sicilian itineraries will highlight the island's unique cultural heritage, with excursions to archaeological sites, historic cities, and unforgettable gastronomic experiences.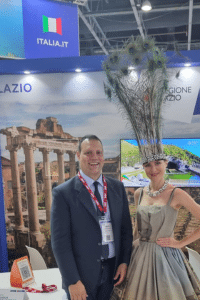 Stefano Iannucci, Founder and CEO of Felix Tours, stated, "The ATM Dubai event is a perfect platform to showcase our latest Italian travel experiences. We are thrilled to introduce our new city breaks and thematic itineraries, which reflect our commitment to providing authentic, immersive, and unforgettable travel experiences for our clients."
Felix Tours invites all interested parties to visit the ENIT Italia Stand at ATM Dubai 2023, where the team will be available to answer questions and provide further information about their unique and bespoke travel offerings.
About Felix Tours:
Felix Tours is a leading tour operator specializing in tailor-made travel experiences throughout Italy. With a focus on exceptional customer service and personalized itineraries, Felix Tours offers a wide range of travel options, from city breaks and coastal escapes to thematic tours that highlight Italy's rich history, culture, and cuisine.
To ask more write us > WhatsApp or fill the > Contact Form
Our travel specialist will answer you in short time!